They say imitation is the best form of flattery. Well witness David Cameron's new hair do yesterday during PMQs, in the middle below.
Defined strong centre parting. Clearly a man trying to express that he's balanced and on an even keel. Also rather a youthful but serious and striving forward style if you can carry it off. Wonder where he got that idea from with spending so much time in the House of Commons?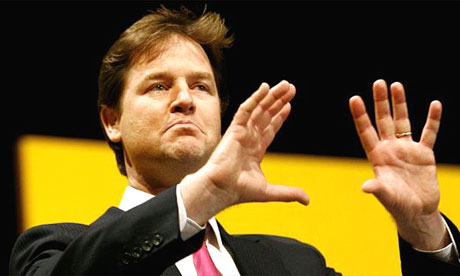 hat tip tp the Metro.