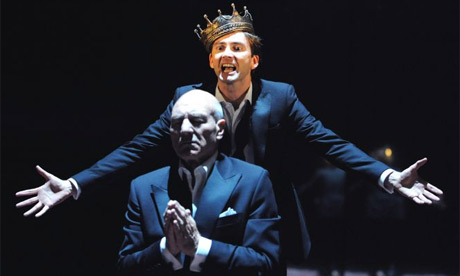 Whether 'tis a pain in the back to suffer,
And by resting end pain? To miss: perchance press night.
(with apologies to W. Shakespeare esq.)
Yeah the news is that David Tennant had to pull out of last night's performance of Hamlet due to an o
ngoing back injury
. With the production having just transferred from the home of the Bard in Stratford to London's Novello Theatre. Whether the Time Lord actor will be able to take to the stage tonight to appear alongside that Shakespearean captain of the Enterprise Patrick Stewart remains to be seen, depending on on the actor feels today.